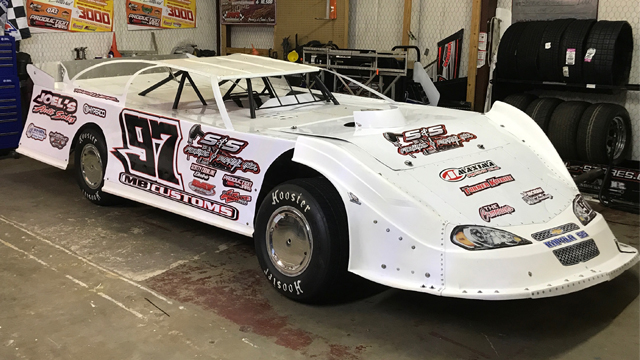 This weekend marks a little change of pace for Cade Dillard and his team, owned by Shane Sprinkle. Dillard will be behind the wheel of an MB Customs Late Model at Lucas Oil Speedway for the MLRA Fall Nationals.

They recently purchased the car and engine from Jason Krohn. The 2017 model had only seen the track three times.

"We didn't have any intentions to race it this year, but the way the Mod schedule laid out we didn't have anything going on," said Dillard. "We really like two days to run at the same place and also the practice night before."

Dillard has only raced a Late Model twice. Several years back he drove one of Shane Hebert's cars.

He comes into the weekend one of the top Modified drivers in the country. This season he took the titles in both the USMTS Southern and Central regions, with nine wins this season. Overall he has visited USMTS Victory Lane 19 times, good for 14th on the career winners list.

Dillard is also quick to credit Mars and Donnie Pederson for his success. He knows they will help get him up to speed quicker in the Late Model too.

"I owe most of my success in the Modifieds to Mars, I'm glad to have that relationship and work with those guys. They have given us what we need to be competitive and plan to still do so. Also, Donnie has a ton of Late Model experience, when he worked for Chris Brown. He will really be able to coach me too. This would be a rough road without all the help."

Sprinkle plans to add a second Late Model to the arsenal next year, while also keeping one Modified. They are viewing 2018 as a transition type year, with no points racing planned in either division.

They would like to make a run on one of the national Late Model tours the following season.

"Cade is a great driver," commented Sprinkle. "I feel like he's one of the best out there. We're really looking for some new challenges, and I've always loved Late Models. It's an exciting time for us!"