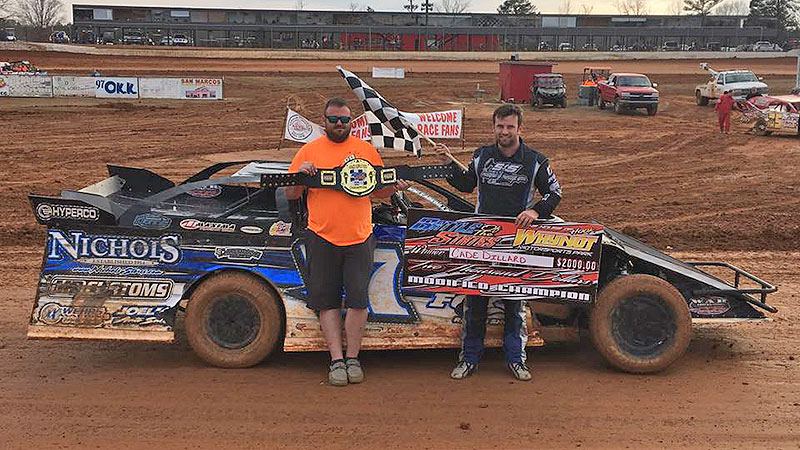 Cade Dillard and his S&S Fishing & Rental racing team fired up the Modified for the first time this year to compete in the 5th Annual Battle of the States at the Whynot Motorsports Park in Meridian, Mississippi. After topping qualifying on Friday night, the "House of Hook" had too much rain on Saturday and the finale was postponed to Sunday.

It only delayed the inevitable as 'The Thriller' marched to victory in the main event to collect the $2,000 top prize and notch his first checkered flag of the season.

The team now heads to the South Texas Speedway in Corpus Christi on Friday and Saturday, February 23-24, to kick off the 2018 Summit USMTS Southern Series presented by Production Jars. On Sunday, we'll be at the Texana Raceway in Edna before trekking north for another tripleheader weekend at three tracks in the Dallas-Fort Worth area.