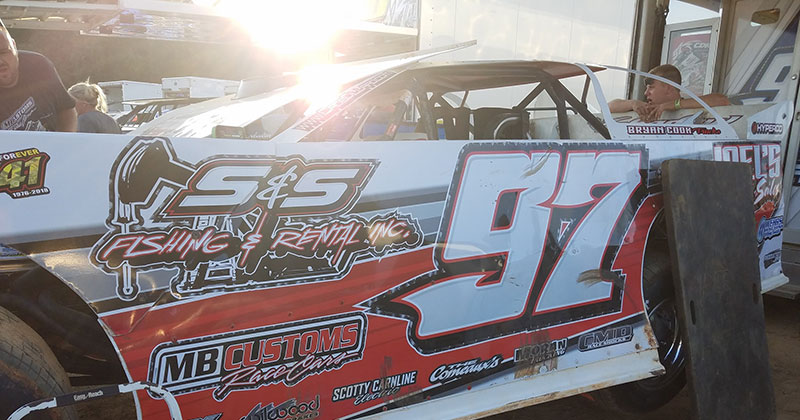 Hunter Rasdon wired the field on Saturday night at Louisiana's Boothill Speedway to claim the COMP Cams Super Dirt Series presented by Lucas Oil event victory. It was his second win of 2018 with the tour and was worth $2,500.
After setting fast time, Rasdon won his heat race to lock in the pole position for the feature event. He was joined on the front row by Cade Dillard.
Rasdon paced the field throughout the feature and was able to make his tires last as several competitors battled late-race flat tires. Not even a one-lap shootout to the checkers could keep Rasdon out of victory lane as he claimed his ninth career triumph with the tour.
Robbie Stuart, Morgan Bagley, Chandler Petty and Dillard completed the top 5 finishers.
For the latest information on the COMP Cams Super Dirt Series presented by Lucas Oil, visit www.COMPDirt.com.
OFFICIAL RESULTS
COMP Cams Super Dirt Series
Boothill Speedway, Greenwood, La.
Saturday, July 21, 2018
Feature: 1. Hunter Rasdon, 2. Robbie Stuart, 3. Morgan Bagley, 4. Chandler Petty, 5. Cade Dillard, 6. Chad Dupont, 7. Jack Sullivan, 8. Lynn Beach, 9. Tanner Kellick, 10. Gavin Landers, 11. Brad Couch, 12. Zach McMillan, 13. Jon Mitchell, 14. B.J. Robinson, 15. Ronny Adams, 16. Brett Frazier.